The Management Committee
The members of the management committee are dedicated to making the Cheriton Fitzpaine Community shop a success
David Plumridge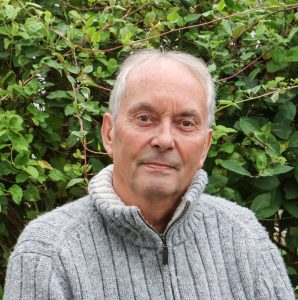 Chairman/ Building and Resources
David obtained his BD degree from London University. He spent 2 years leading a fund-raising team in London for Scope charity and 10 years in sales including 6 years as South Western Sales Manager for Portakabin.   He was a Baptist minister for 30 years, 13 of those years in a church of 120 members, during which time he led a team in building a new church premises. During the other 17 years he led a church of 300 members. He has a skill base of leadership and team-building. He is passionate about the need for a community shop.
Barbara Draper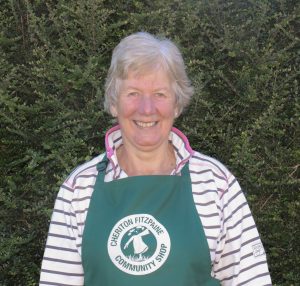 Treasurer/Finance and Fundraising
Barbara started work learning basic banking skills and progressing on to become a PA to Bank Managers. Following an agricultural accountancy course she worked for 20 years on a 1000 acre estate, responsible for all the accounts and administration. She also processed accounts for chartered surveyors and timber merchants. Barbara has worked locally as a company secretary, accounts and admin manager until retiring in 2016. Barbara feels passionate about this community shop project and hopes her past experience will enable her to encourage all those similar minded people to support this very worthwhile community project.
Elly Babbedge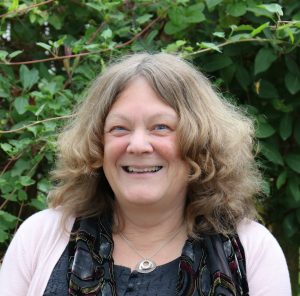 Secretary/Promotion and Publicity
Elly was instrumental in beginning the process of looking into a Community shop in August 2016 and has been key in developing the strong team that has been assembled with a range of useful skills. She owned and ran an award-winning Nursey School in Southampton for 8 years and chaired the Southampton Preschool Playgroups Association. She set up a pre-school branch of the National Association for Gifted Children in Hampshire and has chaired many academic and social groups. Whilst teaching she set-up and ran a unit for autistic children in a local school and worked for several years as a National Strategies Consultant working helping to improve standards in Devon Primary schools. Elly displays dogged determination and a belief that the community will work together to support the venture.
Paula Mossman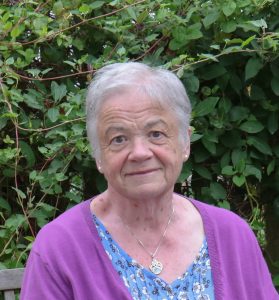 Deputy Chair/Shop Management
Paula began her career teaching English and Geography at Secondary level before moving into charity fund raising with the Royal National Institute for the Blind and subsequently the RNLI.  She set up a network marketing business in health and nutrition which she still operates. Developing marketing and people management skills were both an essential part of growing this enterprise.   Paula trained as a Life Coach in 2002/3 with the UK College of Life Coaching. Since retiring and moving to Devon in 2006 she has been an active member of community environmental group, Sustainable Crediton, serving on their Steering Group, carrying out much of their press and promotional work and as part of their Waste Action Team, which she led for 7 years until 2015. Understanding people and working successfully with individuals to develop their skill level, leadership qualities and confidence is very important to her.
Charles Mossman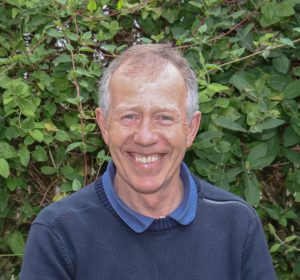 Fund Raising and Finance
After a degree in Chemistry at Leeds University Charles spent 3 years on voluntary service overseas as a teacher of science and maths in the Fiji Islands.  On his return to the UK, he spent 29 years with a major oil company, ConocoPhillips, as a procurement executive, gaining broad experience of the procurement of goods, equipment and services in project, head office and operational environments both in the UK and overseas.   Charles has extensive experience in negotiation and management of wide ranging and complex contracts, formulation and application of purchasing and contracting strategies, development of policies and procedures, and implementation of computerised purchasing systems.   He has spent the last ten years volunteering with a community environmental group, Sustainable Crediton. He is currently Vice Chairman. He has applied for and obtained grants for the implementation of renewable energy schemes from the Department of Energy and Climate Change. He leads a solar panel purchasing group which has installed 75 sets of solar panels on homes and community buildings in Mid Devon.
Ed Holden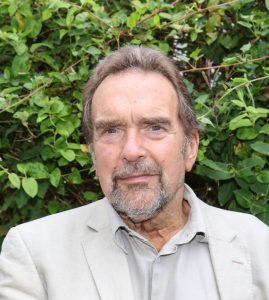 Building and Resources
Ed worked for architectural practices in London, Bristol and Cardiff before moving with his family to Crediton in 1979, and starting his own practice there. He spent a year in the UAE in 1983 building two hospitals, and has worked on building up the practice's reputation for housing, for work to listed buildings, and the sympathetic conversion of barns, with the occasional foray into church architecture. Ed believes a village shop is essential for the well-being of the village.
Jill Holden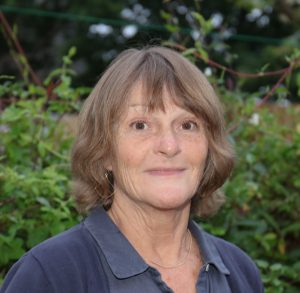 Shop Management
Jill moved to Cheriton Fitzpaine in 2003. She sees a village shop as being essential for the wellbeing of the community.
She established a bookshop in the market town of Crediton in 1983, building up a highly-respected business over the following 30 years. At this point, wishing to retire, Jill set up a group to form a Community Bookshop and with the patronage of several famous authors raised the necessary funds to do so.The Community Bookshop continues to flourish.
Charles Sheldrick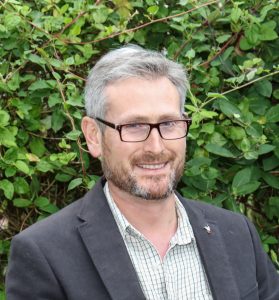 Local Knowledge/Parish Council Liaison
Charles moved to Cheriton Fitzpaine with his family in 1982, attending the village school and Queen Elizabeth Community College in Crediton. Other that time away studying Charles has lived in the village ever since. He joined the Parish Council almost 15 years ago and has served as Chair for the last 2 years. After 20 years working in materials and resource planning Charles re-trained and is now a Senior Radiographer at the Royal Devon and Exeter hospital.
Jane Tanasa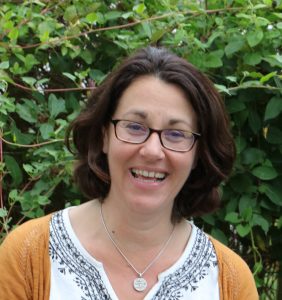 Promotion and Publicity
Jane moved to the village in 2001 with her daughter who attended the local primary school and QECC. She works as a specialist nurse for people with kidney disease. Her particular area of interest is promoting and supporting home therapies that enable people to spend more time in their local community. She has been instrumental in bringing new dialysis technologies to the area. Jane strongly supports the need for a local shop as an integral part of the community and an informal social centre within the village.
OPENING TIMES
Monday to Friday
7.30am – 6pm
Saturdays
7.30am – 2pm
Sundays and Bank Holidays
7.30am – 9am
For newspapers only